About us
Eurolube
is a Swedish brand specializing in the distribution and support of environmentally-friendly products and tailor-made complete and professional solutions for the handling of lubricants and fluids. We provide quality products to partners in more than 40 countries.


Eurolube's
greatest strength is our ability to quickly deliver tailor-made solutions. That, simply, is how we contribute to our partners' efficiency and their profitability.


Our Vision:
Eurolube is dedicated to quality solutions and support for the lubricant and fluid handling sector.

We do this by developing, manufacturing and supplying products that pump, measure and dose lubricants and fluids, and by delivering these solutions in the most economical and cost-efficient conditions to our partners.


Operation

Eurolube delivers high quality turnkey solutions for professional and environmentally-friendly handling of lubricants and fluids. Our range covers everything from advice to complete customized systems. These may include for example. air operated pumps and accessories of its own design, and advanced electronic devices for metering and measuring. This means precise control of dosage and flow measurement. With our LUBE-Master system makes it easy to connect to existing management systems. Our aim is to constantly develop our concept of always being able to offer cost effective solutions with cutting edge technology. Eurolube products are used by companies in the automotive workshops, manufacturing, shipping, mining and agriculture sectors.


Commitment and flexibility

We are recognized for our instant support and our comprehensive interpretation of our partners' needs, for fast order acknowledgement and for short lead times. Our expert command of the rules that apply to the installation of equipment, is a strength we pass on to our partners. Reliable lead times, flexibility and total commitment are our trademarks.


The Customer is our partner

We always strive for long term business relationships. We therefore feel it is very important for new customers to get to know who we are and how we think just as we always aim to understand our new customers. In plain language, we always invest the time to visit you, to learn about your operation and to establish a person-to person connection. Interested? Please contact us to find out more about our opportunities for a winning concept.
ISO9001 & ISO14001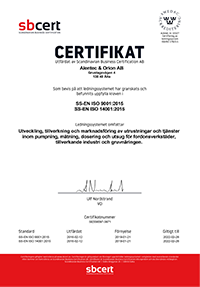 We are certified according to ISO 9001 and ISO 14001 which is a confirmation that we have an efficient system for management and control over quality and environmental issues.
We are climate compensating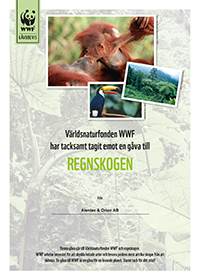 Due to the difficulties in obtaining an exact figure for our emissions in connection with business trips, we have chosen to compensate for the climate by making a contribution to the World Wide Fund for Nature and their project to save the rainforest.